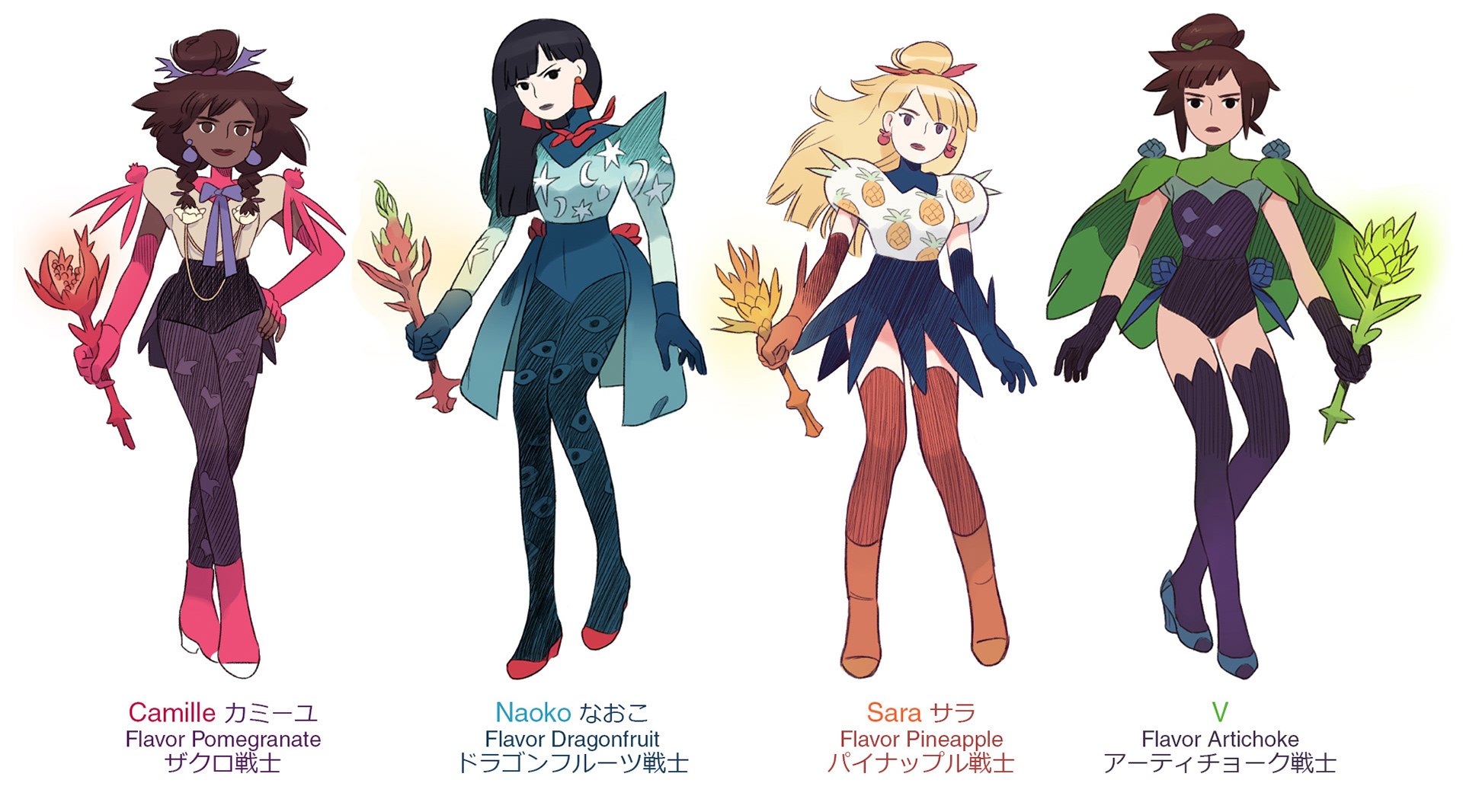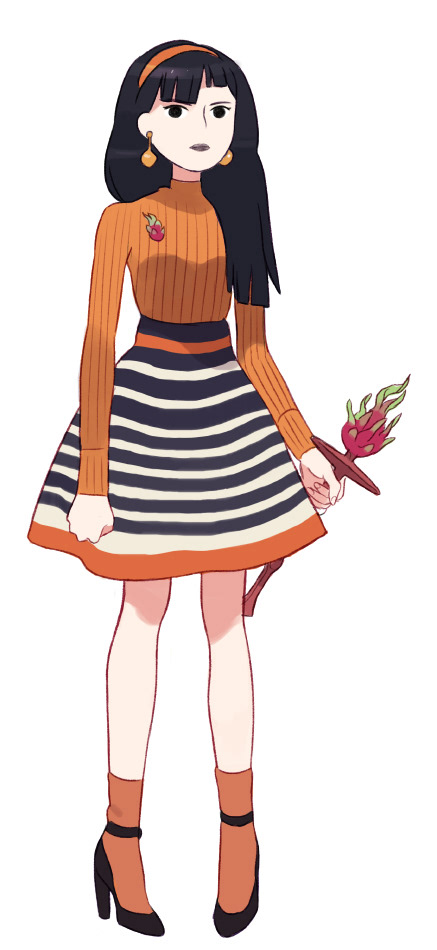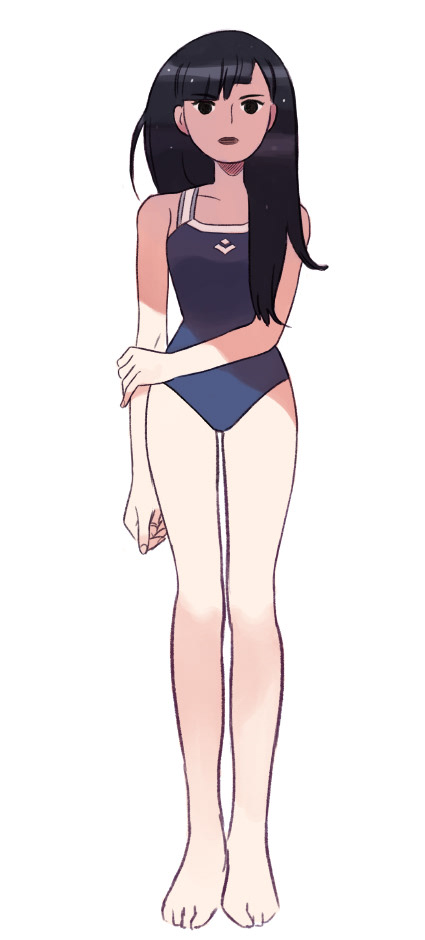 NAOKO
Naoko was born in Saitama, where she spent 13 years of her life before
the Arrival. She is training hardly, has a strong sense of duty and sacrifice.
She is the eldest and the most mature of the Flavor Girls, for these reasons
her mates are calling her " Big Sis' ". Naoko likes to swim. When she's in the water,
she can finally relax and stop thinking about her mission, and the demons of her past…
なおこは埼玉県に生まれた。厄災が当たったとき13歳でした。
彼女は真面目な気質であるので毎日厳しい特訓をします。義理と約束を守る
のが一番大切なことです。大人っぽいの態度によって、仲間から「お姉さん」 
と呼ばれています。なおこは泳ぐのが大好きです。水の中に結局過去からの
暗い思い出が忘れられます。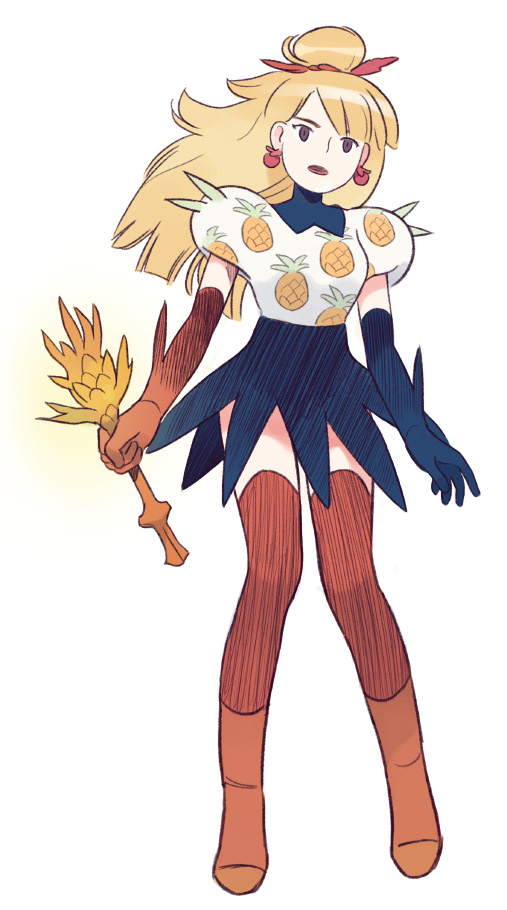 SARA
Sara lately became a Flavor Girl after being chosen by the Pineapple Sacred
Fruit. Until now she was totaly devoted to her studies : she wanted to work for
the United Nation in Geneva. Sara comes from a happy vegan family near
the French / Swiss border. Her favorites activities usually involves napping
and watching Korean dramas.

さっきサラはフレーバーガールになってしまった。神聖なおパイナップル様に
選ばれた。サラは夢が国連に勤務するので今まで一生懸命勉強した。両親と妹
は元気なビーガンで、ジュネーヴの近くに住んでいる。サラの趣味は昼寝を
したり、韓国のドラマを見たりします。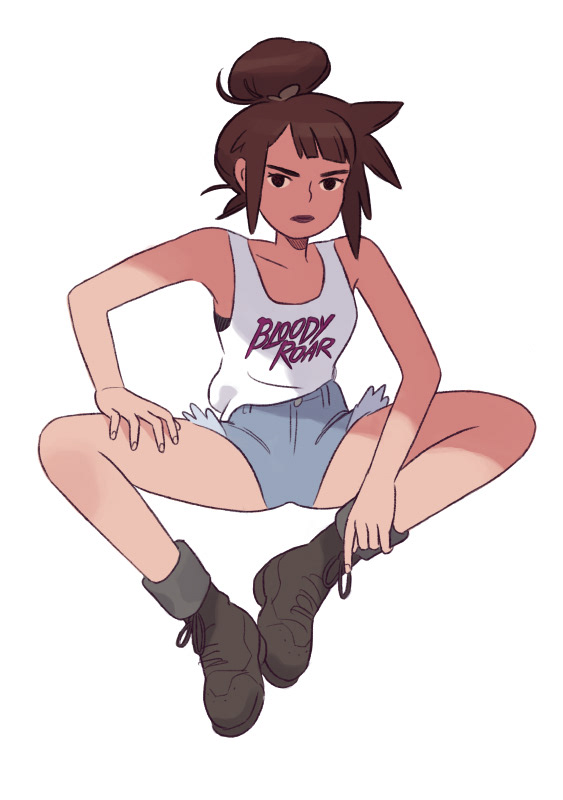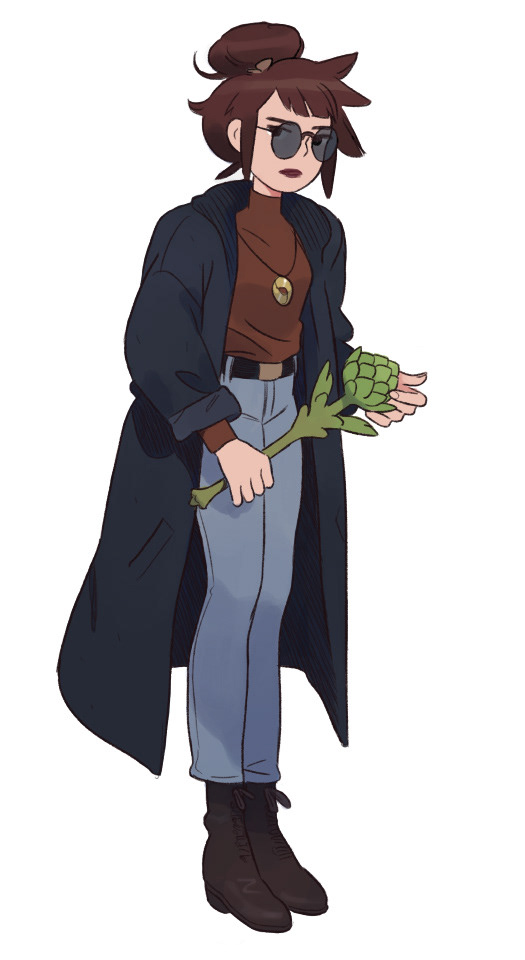 V
V is an enigma. We don't know where she's from and what is her real name.
The public only knows her as "V", because she brings Victory to humans even
in desperate situations. When she's nearby, everyone feels safe and confident :
V is the most talented and powerful Flavor Girl, and she never lost a fight !
She is introvert, loves motorbikes, beers and modern art exhibitions.

Vは謎の人です。どこの出身か本当の名前誰も知らない。Vは戦争の天才です
ので決して ファイト が負けなかった。だからこそ皆で「V」-ビクトリーと
呼ばれている。フレーバーガールに一番強くて能力で良い。内向的な人です。
バイクとビールとモダンアート展が好きです。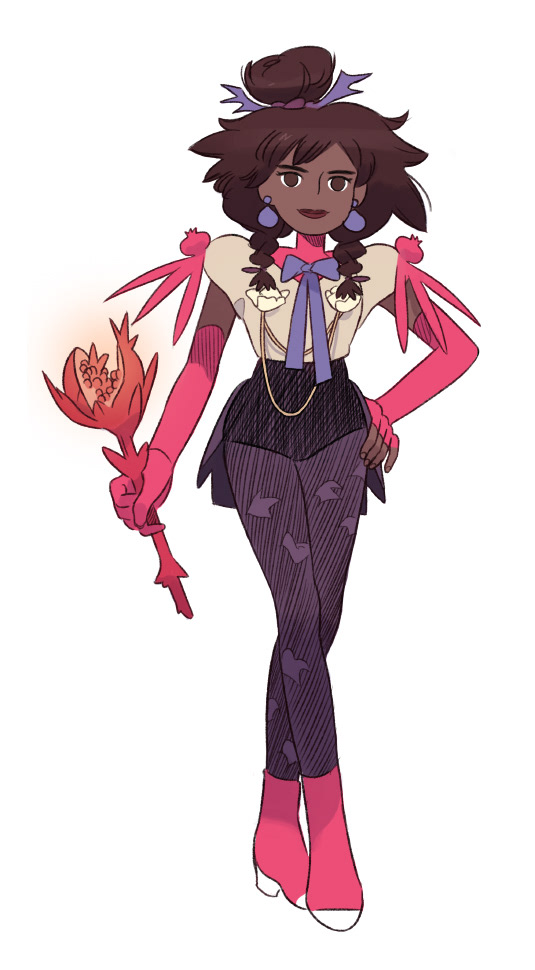 CAMILLE

Camille comes from Cape Town. She is quite a character. She is the glue who
makes the four Flavor Girls stick together peacefully. She smiles and jokes a
lot but is also really impulsive and sometimes short tempered. She loves
videogames, bats and she never misses teatime !

カミーユはケープタウンの出身です。いつも超元気です。普段は笑顔を
したり、たくさん冗談をしたりします。本当に明るいな女ですけれども
たまーに短気は手に負えない。ビデオゲームとこうもりが大好き。
ティータイムで絶対遅れてしまいません。